Feelcare 15.6 Inch 16GB WiFi Picture Frame with FHD 1920x1080 IPS Display,Touch Screen,Send Photos or Small Videos from Anywhere in The World, Wall Mountable, Portrait and Landscape(Black)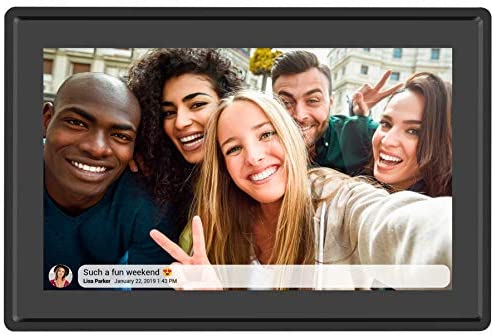 Feelcare 15.6 Inch 16GB WiFi Picture Frame with FHD 1920x1080 IPS Display,Touch Screen,Send Photos or Small Videos from Anywhere in The World, Wall Mountable, Portrait and Landscape(Black)
Product description
Size: 15.6 INCH
Feelcare smart photo frames are the best and easiest way to share photos with your loved ones. With Wifi connectivity you can send photos from your smartphone to the frame through phone app from anywhere anytime, the frame receives the photos instantly and display in slideshow. All the photos are saved securely in the internal memory of the frame only. No cloud storage required, no hidden fees. Touch screen allows you to adjust, hide or delete photos conveniently. Not only you can send photos from the phone app, but also you can import photos from micro SD card or USB drive. Feelcare smart photo frame brings all your cherished moments back to your memories.
Important information
Safety Information
Do not unplug the frame, always turn off the frame by pressing the power button and tap Power off.
Visible screen diagonal
16" / 40 cm